Individual Meditation Journeys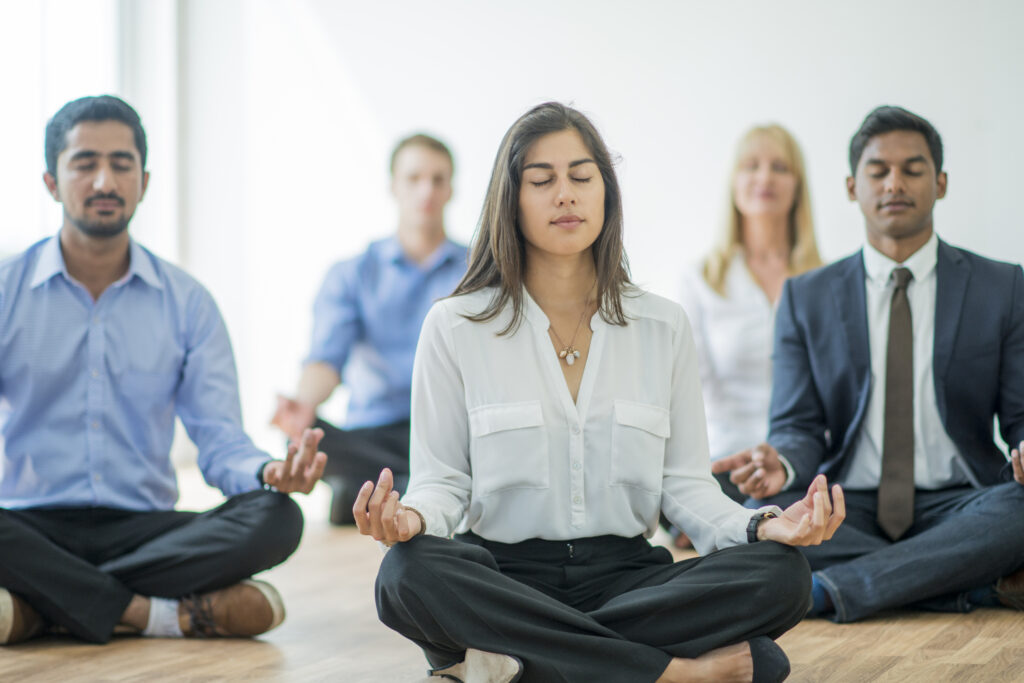 Individually designed Meditation Journeys and Guided Visualizations
Hectic everyday office life, kick-off of critical projects, new or re-focusing in existing teams, tuning in into the coming fiscal year, wellness week at the workplace. These are just a few application examples for meditation journeys and guided visualizations.
Meditation addresses the deeper areas of the brain and thus releases completely new potential of our performance. Heart and mind act in alignment. Particular strength comes from the common intention and the resulting common vision of the group.
The spirit is focused on a shared goal and the supportive, emotional level leads to a strong community focused on success.
Procedure for creating an individually designed Meditation Journey or Guided Visualization
In a 20-minute, free initial consultation, we get to know each other personally and clarify your situation and needs.
If we decide to work together, we will discuss in an 1-hour, further discussion exactly for which setting, which group of people and which occasion the meditation journey or the guided visualization is intended. Of course, we also identify the associated intention or objective together.
At a third appointment I will introduce you to the meditation and accept requests for changes.
I will come to your event (online or on site) and guide the group through the meditation journey or the guided visualization.
Example Meditation Journey and Guided Visualization
Meditation Journey for your Well-being (link to blog post)
Guided Visualization for your perfect Work Life (link to blog post)
Booking
I'm looking forward to our conversation. Please feel free to book an appointment via my online calendar.