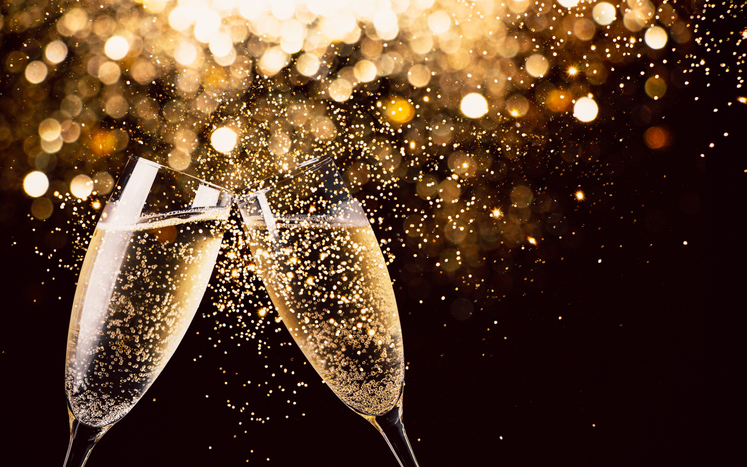 IL² Update December 2022 – Review and Résumé
Quantum leap into a new matrix.
Short review
Earlier this year, I published a blog post titled "Ignite your inner Leader, ignite your Life" (or IL² for short), in which I asked what story we want to tell ourselves by the end of 2022.
Here's the promised
IL² Update December 2022 – Review and Résumé
Yes, the IL² blog post series also describes my own path this year;-). With its completion at the end of the year, it is time for a review and a résumé.
There were numerous challenges along the way. Here are the biggest ones:
Freedom in mind – In everyday life we constantly have so many thoughts circling in our heads. Stopping this merry-go-round requires awareness, will and discipline. But it is the prerequisite for creativity, space for your own thoughts and creative power.
Making friends with the uncertainty and the feeling of not knowing anything. Because we can no longer rely on past experiences in a completely new terrain.
Implementation – I.e. integrity. Get into action and create real, tangible, visible results. And the ones you actually want – in a society where we've been so conditioned to "knowledge is power." But true knowledge and the wisdom associated with it only come with real, (physically) self-made experiences. And honestly, they are the best too!
Discovering, recognizing and consciously appreciating your own potential and creative power. What energy am I bringing into the world? Who am I when I am authentically ME? A journey of discovery that will probably not end before the end of our lives.
Courage to break new ground – trying new things out with the risk of failure. We have been looking for security on the outside for so long, but we can only find it within ourselves.
Trust your gut feeling. This requires that we learn to feel ourselves again (out of our heads) and free ourselves from (supposed) expectations on the outside.
Step through the terror barrier into freedom. Contrary to one's own logic (paradigm) and despite this feeling of inner turmoil between the old and new matrix.
What helped me along my way:
Confidence – "Life is FOR me." and "I am accompanied and protected at all times." were two mantras that accompanied me in 2022 and have now matured into a deep conviction.
Attitude – Ongoing curiosity and enthusiasm for life, openness to new adventures, new encounters and very enriching exchanges of ideas with companions.
A good connection to my intuition, my inner voice, and the ability to distinguish from outside voices.
My willingness to take personal responsibility. Freedom has its price. And I'm willing to pay for it – again and again.
The result:
Inner Leader ignited! – In 2022, together with my business partner and good friend, Alexandra Schlösser, I put our new business (Air Lovers https://air-lovers.com/) on a solid foundation and the path to be taken now is crystal clear. How this business interacts with my coaching business (Leaders Ignited, "Wisdom Rooms" https://leaders-ignited.de/en/whr-en/) – there are already initial ideas, but I will devote myself to this question in 2023. One thing is clear: What I can do now is an absolute gift!
I have experienced what is possible and how it feels when we embark on the adventure of "life", trustingly surrender and follow our inner leader.
Quantum leap into a new matrix. 2022 was the start of a new life.
Outlook:
In 2023 I want to devote a new blog post series to the topic of freedom. This is very closely linked to our new business "Air Lovers", which is primarily about flying, but also about new perspectives, lightness, courage, expanding your own comfort zone, adventure, safety, responsibility and community.
Ignite your inner Leader, ignite your Life
End of December 2022: Quantum leap into a new matrix. What does your new matrix look like?
Definitely and from my own experience: "YES!" to "Ignite your inner Leader, ignite your Life";-).
Happy New Year!
Monika